Multigroom series 500011-in-1, Face, Hair and Bod
Advanced styling and precision
Craft your own personal look with this versatile trimmer, which includes 11 quality tools for styling your face, hair and body. Its DualCut blades deliver maximum precision and the no-slip rubber grip improves comfort and control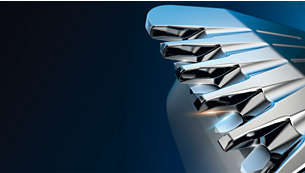 DualCut technology for maximum precision with 2 x more blades
Enjoy maximum precision with DualCut technology, which includes 2 x more blades. The steel blades lightly brush against one another, sharpening themselves as they work. This results in blades that are sharp as day 1 after 4 years of use.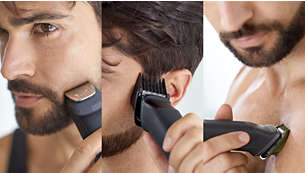 Trim and style your face, hair and body with 11 tools
This all-in-one trimmer conveniently trims and styles your facial hair, clips your hair and grooms your body.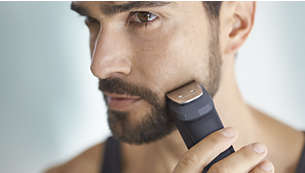 Metal trimmer precisely trims beard, hair and body
Use the metal trimmer with DualCut technology without a comb to get clean, sharp lines around your beard, neck and hairline, or to trim your body hair to a minimum length